About
Perdoceo Education
We are an education company committed to outcomes and career opportunities for a diverse student population.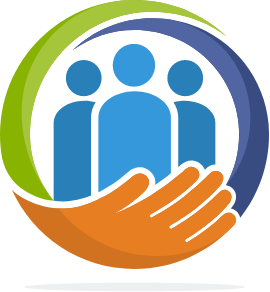 We are committed to building positive relationships with our students, employees and stakeholders
Perdoceo Education is committed to holistic social policies and efforts and seeks to empower employees to be effective contributors within our organization and the surrounding communities.
We recognize the significance of our relationships with people, communities and society.
Our Values
Perdoceo Education sets a framework for performance goals that provides a path for what we need to accomplish and how we are expected to accomplish them. Our employees seek to engage, motivate, and guide students through their academic journey, while demonstrating empathy, energy, and excitement to inspire a strong performance.

The Code of Business Conduct and Ethics ("Code") is the foundation for how to exhibit these behaviors and values on a daily basis. This Code applies to all employees, officers and directors of Perdoceo Education, its universities and affiliated companies. Our employees are required to complete an annual ethics training and Code acknowledgment.

Engagement and Development
Perdoceo Education believes in investing in the wellbeing of our employees. To support professional development, we have established a tuition assistance program to help employees and their dependents pursue their educational goals through one of our universities.
In 2021, we introduced an enhanced program that provides 100% tuition assistance for eligible dependents enrolled in undergraduate programs. In addition, employees are now able to seek multiple degrees at the graduate level to support their career development and growth.

Innovative Technology
Designed to help students fit education into their lives, Perdoceo has implemented a secure and convenient way for students to pursue their degree through:
Intellipath® adaptive learning platform: This personalized learning technology utilized by both AIU and CTU is designed to assist our students with their studies. Continuous assessment facilitates the development of individualized, dynamic learning maps that both illustrate where student mastery has been achieved and where additional work is needed. Both the student and the instructor can see in real time where learning has taken place and where effort still needs to be applied.
Mobile App: Our Mobile Apps offer a secure, convenient way for our students to pursue their education with the help of their smartphone or tablet.
CTU Fast Track™: Through a series of mini modules, students are able to test out of what they already know—at no additional cost—to earn their degree faster. They can save up to 30% on time and money by earning college credits for prior knowledge.
AIU Accelerate®: Students can get a head start on their educational goals using their past experience! AIU also offers Challenge Exams, a series of online assessments students can take—at no additional cost—to prove their knowledge of a subject. Students need a score of at least 60% to pass the exam and receive course credit.

Ethics and Compliance
Perdoceo Education does not tolerate illegal or unethical behavior. Employees are required to report concerns or behavior that may harm our employees or the reputation and the continued success of the Company. Our employees are all expected to promptly report suspected non-compliance with any Company policy, our Code of Business Conduct and Ethics, accreditation standards, or applicable laws or regulations, regardless of position, department, or location. We handle all inquiries promptly and investigate to the full extent necessary.
Violations of our Code of Business Conduct and Ethics may result in corrective action up to and including termination of employment. We will not tolerate any form of retaliation against an individual who makes a good faith report of misconduct or allegations of policy violation or cooperates with an investigation.

Giving Back to the Community
At Perdoceo Education we are committed to volunteering and partnering with notable causes across our organization. Our Corporate Social Responsibility mission statement is:
Perdoceo Education Corporation promotes a culture of engagement by advocating meaningful opportunities for colleagues to participate in activities that provide educational foundations, support current and former service members as well as first responders, enhance the quality of life for individuals and families and champion environmental sustainability in our communities. We encourage all employees and students to give their time and talent to organizations that make a positive impact.
We advocate community involvement at our Universities and office locations through various efforts and programs. At Perdoceo, we provide our eligible employees with paid volunteer time off and encourage our employees to volunteer in their communities.

CTU Patriot Scholarship
In 2008, Colorado Technical University established the Wounded Warrior Scholarship to give back to those whose lives have been altered due to injury while serving in the United States Armed Forces. By 2017, the scholarship evolved to include not only service members and veterans, but their eligible spouses, caregivers and unmarried dependent children. In 2018, the scholarship was renamed the CTU Patriot Scholarship to better exemplify the recipients, who are true patriots.
Each year, CTU awards 50 full tuition scholarships to wounded service members, veterans, their spouses, medical caregivers or eligible dependents. The scholarship covers the full cost of tuition for a single degree program, course materials and fees, in addition to a new laptop computer. For further information visit coloradotech.edu/CTUpatriot or contact patriot@coloradotech.edu

Embracing Diversity
Diversity and Inclusion Statement
At Perdoceo Education Corporation, we value diversity and strive to create an atmosphere that supports the students and communities that we serve and where everyone feels empowered to bring their authentic selves to work. Inclusivity is important in our approach to achieving a dynamic culture where everyone is welcome. We are committed to fostering an environment where differences are respected and valued and where employees feel empowered to share their experiences and ideas.

Board Diversity
Perdoceo Education Corporation was presented with the 2020 Women on Boards Chicago Ambassador Award for 2019. 2020 Women on Boards is a nonprofit campaign that aims to increase the percentage of women who serve on company boards to 20 percent or greater by the year 2020. The award recognizes companies that champion board diversity with at least 20 percent of their board seats held by women. Perdoceo Education was also recognized with the same award in 2018. Kenda B. Gonzalez and Leslie T. Thornton hold positions on Perdoceo Education's Board of Directors. Currently, of the ten directors on the Board, two are women and two have self-identified their race or ethnicity as Black or African American.