About
Perdoceo Education
We are an education company committed to outcomes and career opportunities for a diverse student population.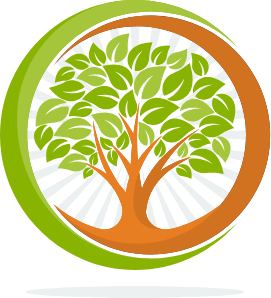 We are committed to building environmental sustainability throughout our organization
Responsible Environmental Practices
At Perdoceo Education, we believe environmental sustainability is a crucial business issue. Because residential and commercial buildings account for about 40% of U.S. energy consumption1 and nearly 40% of CO2 emissions2, it is more important than ever for companies to do the right thing and protect the environment.
Our universities predominantly serve students online with career-focused degree programs that are designed to meet the educational needs of today's busy adults. Where we have a physical presence, we strive to utilize our resources more efficiently and reduce our energy use.
Below are a few of our key accomplishments:

Green Building and Operations
We have incorporated sustainable building concepts, design and operations into our corporate headquarters.

Energy Efficiency
At our Chicagoland facilities, we use energy-reducing initiatives to save energy and reduce costs, while increasing comfort for employees

Water Usage and Conservation
Our corporate headquarters utilizes water efficient fixtures that reduce water use by 30% over standard fixtures

Managing and reducing waste
We focus on providing students with digital course materials and integrate online learning technologies to reduce paper use through our online virtual campus and classrooms

Optimized Operational and Maintenance Practices
We employ robust environmentally responsible and safe conservation elements into ongoing operations

Green Investment
We invest in energy efficiency programs, facilities, renovations and upgrades throughout Perdoceo Education buildings.
Respecting our Resources
We believe it is important to demonstrate our environmental stewardship and seek measures focused on energy conservation and resource efficiency with the dual effect of achieving meaningful long term savings for the organization.

Green Building and Operations
We are committed to making progress and reducing our environmental impact through important initiatives across Perdoceo Education:
We employ robust environmentally responsible and safe conservation elements into ongoing operations
At our corporate headquarters in Schaumburg, Illinois, we adhere to many LEED- endorsed practices
We currently purchase our power for many of our corporate facilities from a private source that is striving to generate more and more of its energy from environmentally friendly sources
We proudly support and participate in the US Energy Star program
We also support environmentally conscious renovation and planning throughout the organization

Energy Efficiency
Below are a few of our key accomplishments in 2018 and 2019:
2019
We replaced and upgraded the HVAC chillers at our main data center so they now utilize fresh air intake, resulting in 25% less power consumption at that site
At our corporate headquarters, we replaced exterior lighting with LED lights that burn brighter with less energy requirements
We worked with EnerNOC, a provider of demand response solutions, to manage and reduce electrical loads during peak times to conserve power at our corporate headquarters, increasing the availability of power for others in our community
2020
To meet recommended CDC Guidelines we have increased the amount of fresh air intake at all of our properties and have Replaced/improved the intake filter systems to reduce the overall level of germs/bacteria entering the system.
2021
By adjusting lighting and HVAC schedules at our Corporate Headquarters, were able to reduce power volume by 841,915kWh year-over-year, which equated to an average of 70,159.58kWh per month.
We also implemented similar power reduction initiatives in our Campuses and University offices
PEC partnered with EnelX and ComEd to schedule more significant demand reductions and strategically deliver power directly back to the grid during Summer months

Water Use and Conservation
Even though educational providers like Perdoceo do not directly use significant amounts of water, we appreciate the importance of reducing water consumption as much as we can in our core operations to help protect this vital resource for future generations. Because the production of electrical power is one of the critical uses of fresh water, there is an opportunity to reduce our impact on water resources by continuing to make operations more energy-efficient.
While we remain committed to further improvement in our water management capabilities, Perdoceo employs a number of environmentally conscious water management practices:
We partner with water utilities, owners of our leased buildings and other stakeholders to incorporate best practices into our operations
We utilize water efficient fixtures designed to reduce water use by 30% over standard fixtures in our corporate headquarters
In 2018, we replaced our water chiller systems with new air cooled units that can run "free cooling" when the outside temperature is below 45 degrees

Managing and Reducing Waste
We believe that recycling and reducing waste are important environmental goals for every organization. At Perdoceo we are committed to improving our operations to minimize our impact on the environment.
We maintain recycling programs and policies at many of our corporate facilities
We endeavor where feasible to utilize products composed of recycled materials (for example, carpet and workstations using recycled fibers)
We utilize and integrate online learning technologies which reduce paper use of our students through our online virtual campus and classrooms
We focus on providing students with E-books and digital course materials